Celebration Week is a great opportunity to see the ways in which our community is flourishing.
For the first time, we held Celebration Week events in our international campuses as well as Edinburgh, with great success.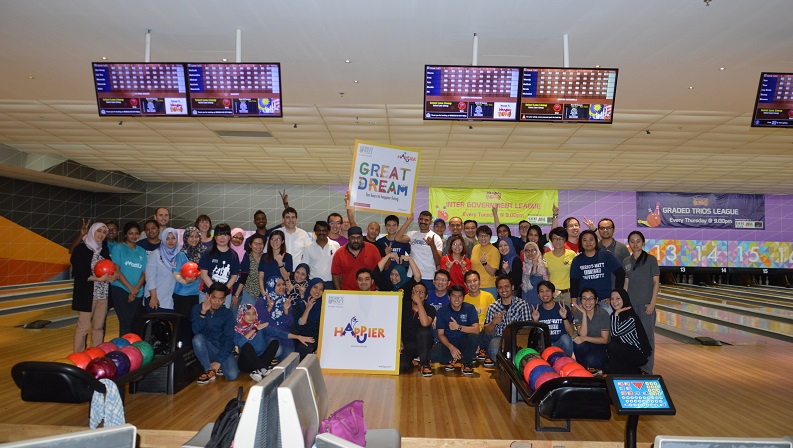 Across our global university, there were truly inspiring and creative ways to celebrate who we are. In Malaysia, our colleagues enjoyed a bowling tournament and in Dubai a values-inspired scavenger hunt.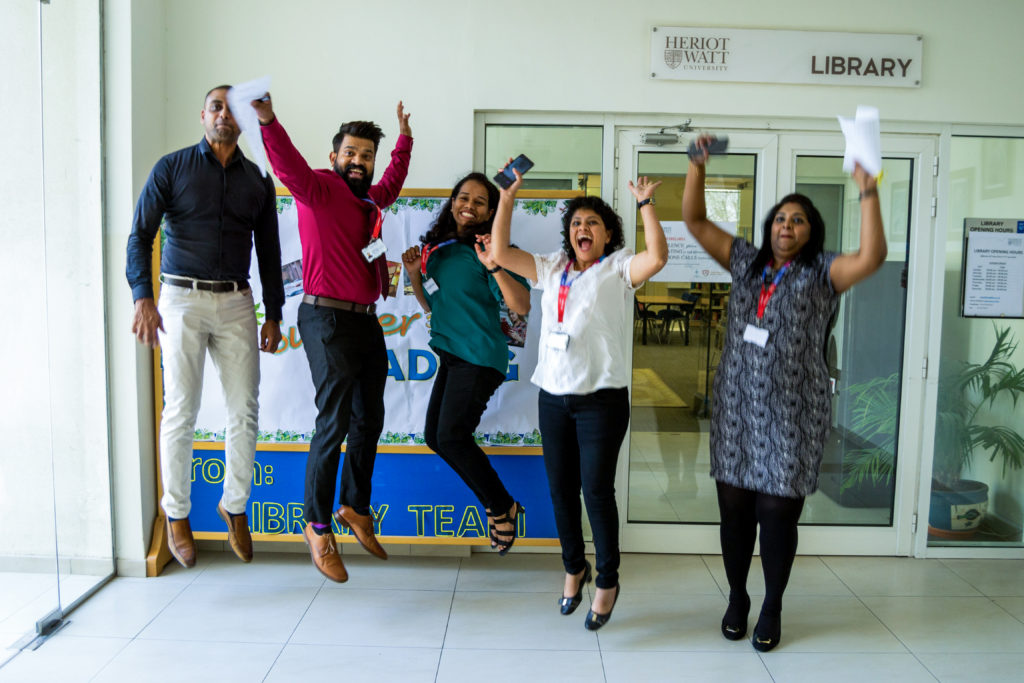 Here in Edinburgh, Celebration Week included several inspirational events including the launch of our new values awards, research success and learning and teaching excellence events, but for me, it was the community events, open to all who braved the rain to come across to Hermiston House, that were so important.
Helen Taylor gave an interesting talk on some of the people who our buildings are named after. This was a fascinating look behind the blue plaques at the type of things that were happening in Edinburgh during the development of our university. We also had a very informative and entertaining introduction to British Sign Language led by Jemina Napier and Jordon Fenlon with excellent interpreting by Zoe Lane, one of our graduating students. This was a fascinating session, I certainly didn't know that sign language has regional dialects, we learned some simple signs – and I can now sign my name.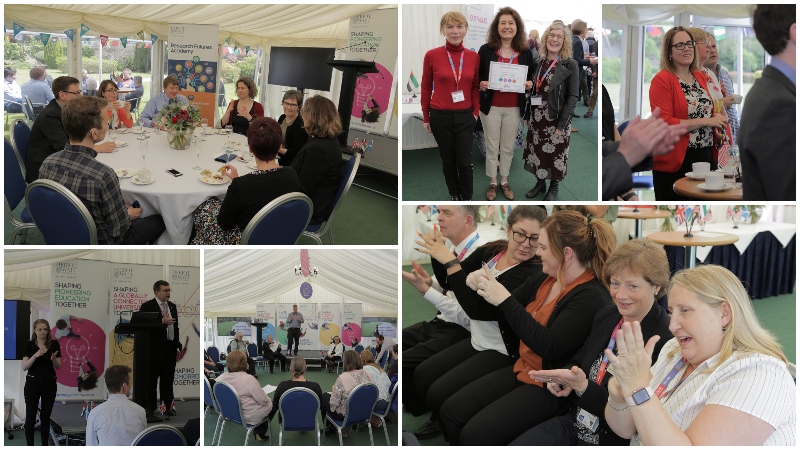 The Cycle to Work Breakfast, Campus walk, Daily Mile and Campus Run all ended at Hermiston House for breakfast rolls. Unfortunately, it was pouring with rain so it was fantastic to greet so many walkers, runners and cyclists, all soaking wet, but determined to join in. In the end, over 30 people came and it was a great event. Fingers crossed for better weather when we do it again!
Friday afternoon was poetry afternoon, Patrick Corbett and Mairead Nic Craith hosted a session that included music, storytelling and poetry. A Poetry in Practice group meets regularly so if you are interested in poetry please email Patrick.
Thank you to everyone who made our Celebration Week a success – all presenters, guides, audience or participants.
We are going to organise more community events over the coming months, please look out for them and come along, meet people who you wouldn't usually meet and enjoy something different. I'd welcome ideas for events if you have any suggestions for ways in which we can come together to build our flourishing community please post them on this site.
Gill Hogg

Deputy Principal (Staff Development and Engagement)