It is always nice to receive an invitation to visit a research group.
I was pleased to visit the Psychology team recently, which is the group I have sometimes referred to as the most connected research team in the University.
"Connected" in the sense that they have a passion for ensuring the research is undertaken, but also communicated by those undertaking it. The team has a well-defined approach to social media (Facebook, Twitter) and also produces its own newsletters, conferences, Schools outreach programmes performances at the Fringe, Science Festival appearances, Pint of Science events, TEDx, etc.
Actually, this is the only research group that has consistently invited me to their workshops in the last three years (I can just feel the invitations pinging towards me as I type this!). Psychology is a subject that touches every other discipline in the University since it focuses on human behaviours.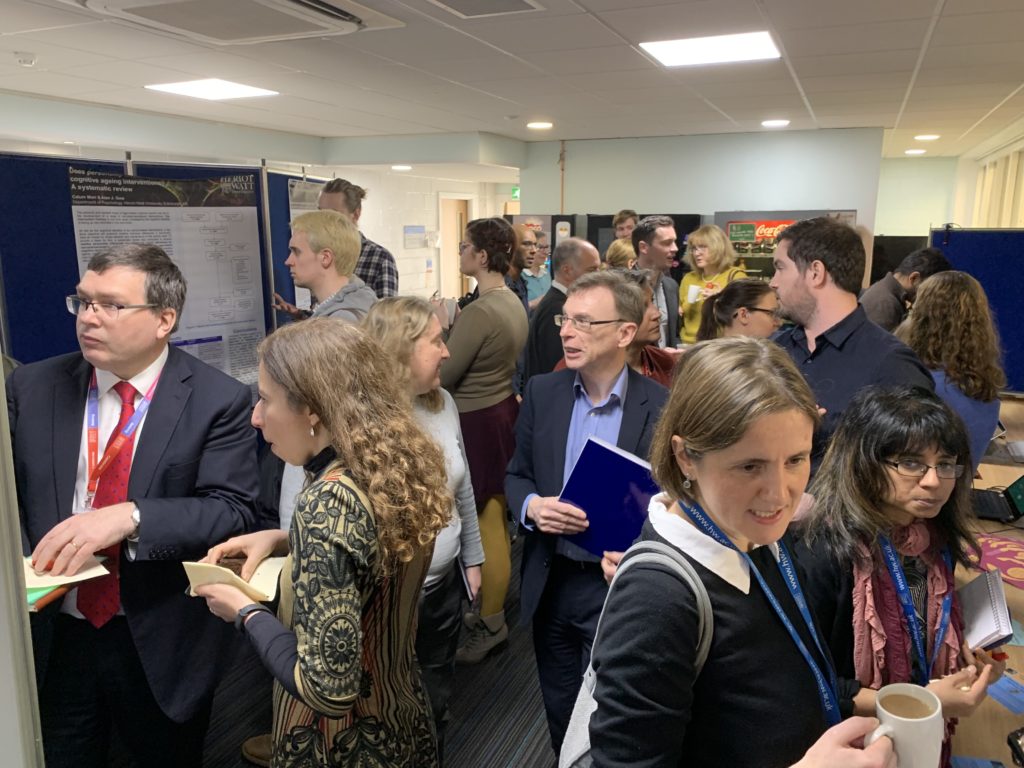 The department has research activities in Malaysia (focusing on "cyber wellbeing" and clinical hypnotherapy), Dubai (focusing on leadership and coaching) and Edinburgh (including healthy ageing, benefits of multilingualism and body representation). There are many opportunities to connect their skills into other aspects of our work, especially into the positive education philosophy at the heart of our University Strategy, into the deployment of AI and robotics, and into performance sport and sports analytics, to name just three areas.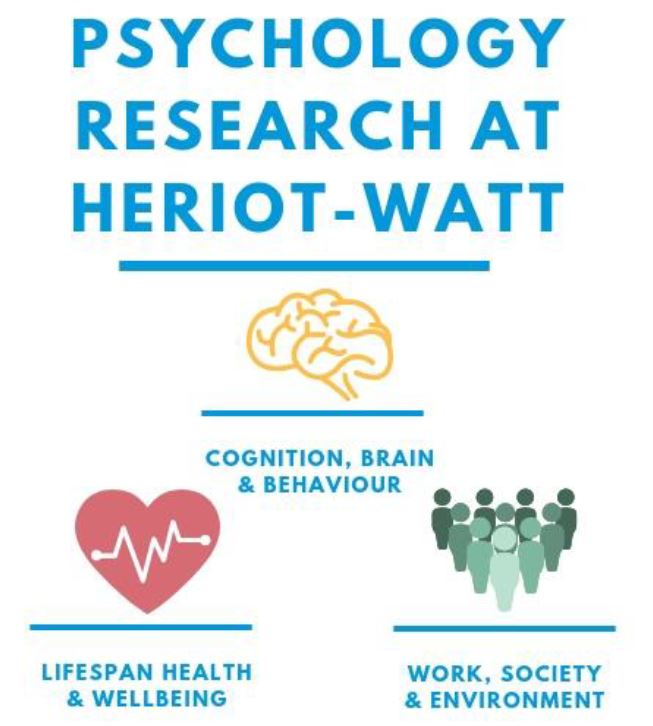 The research is currently focused on three themes around work, society and environment; lifespan health and wellbeing; and cognition, brain and behaviour.  Thanks to Dr Mary Stewart and colleagues for all you do.
You can subscribe to the Psychology newsletter by email and view them here: https://www.hw.ac.uk/schools/social-sciences/psychology/newsletters.htm
Richard A. Williams
Principal and Vice-Chancellor