Have you noticed how much our Safeguarding Services (formally Security) have changed?
Working away in the background, Les Allan and his team have 'globalised' our care for staff and students using digital tools. I was impressed to see that a whole family of software tools are in widespread use now, especially SafeZone and the WorkRite e-learning platform. The functionalities are not just digital but connect with the Safeguarding team in the University's Incident Room. There have been some wonderful stories of Safeguarding colleagues supporting students in difficult circumstances in our halls of residence, and in ensuring the safety of students as they travel internationally. From the Incident Room, the team have the capacity for real-time communications and can provide support to staff and students whenever the need arises.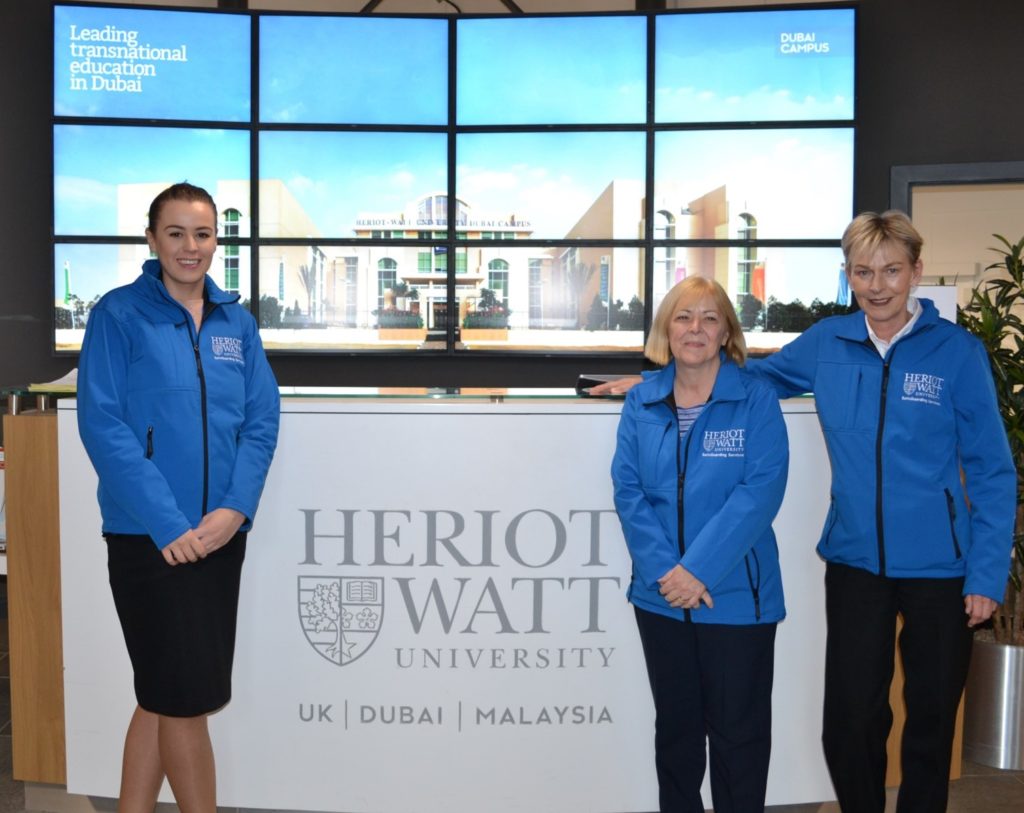 Take the case of what happened just a few months ago. On 11 December 2018, there was a terrorist incident in Strasbourg city centre. The Heriot-Watt Emergency Response Team in Edinburgh established within a few minutes that three students were in Strasbourg on placements. SafeZone was used to identify the students' exact locations and facilitate direct open communications with them. The system was used to give them direct safety advice whilst the incident was ongoing. All three students were unharmed.
It is great to celebrate how pioneering we have been in developing globally connected systems that support students and staff across all our campuses, and indeed across the world in field trips and placements. In recognition of this work, our Safeguarding Services won the "Security Project of the Year" Award at the Security and Fire Excellence Awards in November 2018. The team also won two further awards at the SafeZone International Conference and at the Outstanding Security Performance Awards, both in February this year: https://www.hw.ac.uk/about/news/internal/2019/awards-for-safeguarding-services.htm
In Edinburgh, you will see the Safeguarding uniforms have changed, from being "policing and security", black-dominated outfit, to being a blue colour, reflecting where the function has moved from being "guards" to being supporters and assistants of our community. I think this is a great example of adopting approaches that provoke a strong sense of belonging and community connecting. Say "hello!" to the team when you meet them!
Richard A. Williams
Principal and Vice-Chancellor